Equipment
At Airlec, we only operate with state of the art medical equipment, guaranteeing the utmost possible care for all patients during our global missions. As an advocate for safety and quality, Airlec undergoes regular audits by the European Aero-Medical Institute, which has been accrediting Airlec since 2020.
All missions are prepared with the necessary equipment and are tailored to the special needs of each patient.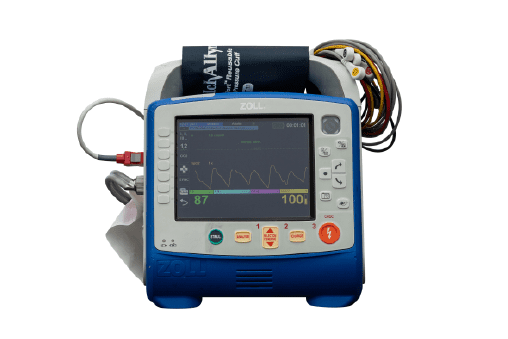 Medical Equipment used to supervise the patients' vital functions during the flight. Monitoring includes blood pressure, pulse, oxygen saturation and writing EKGs.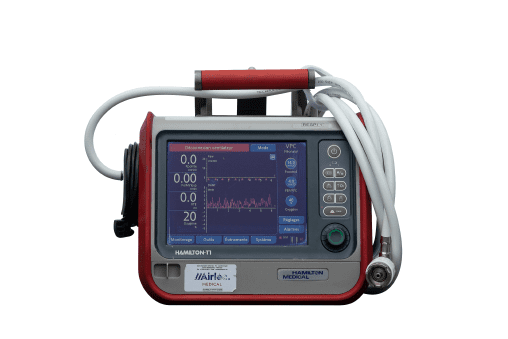 A ventilator is a machine that provides mechanical ventilation by moving breathable air into and out of the lungs, to deliver breaths to a patient who is physically unable to, or who is breathing insufficiently.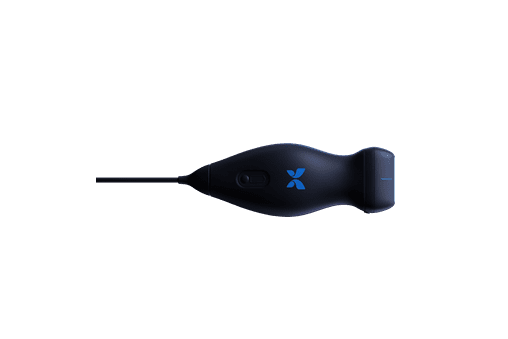 A single probe, whole-body ultrasound solution perfectly adapted for mobile use on the ground and in the Air, Airlec uses the Butterfly Sonography / Ultrasound device for in-flight diagnostics as one of the most innovative devices on the market.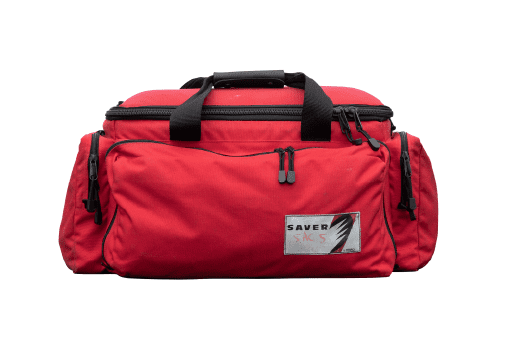 Emergency Bag for Ground Ambulance
Portable bag with standard medication and medical equipment which allows our medical teams to be fully equipped when on the road. The emergency bag is often used when our medical teams are accompanying patients on ground ambulances.
A suction machine, also known as an aspirator, is a type of medical device that is primarily used for removing obstructions — like mucus, saliva, blood, or secretions — from a person's airway.
A syringe driver, also known as a syringe pump, is a small infusion pump, used to gradually administer small amounts of fluid (with or without medication) to a patient or for use in chemical and biomedical research. Some syringe drivers can both infuse and withdraw solutions.
A vacuum mattress, or vacmat, is a medical device used for the immobilization of patients, especially in case of a vertebra, pelvis, or limb trauma (especially for femur trauma).
Medication needs to be stored under consideration of specific conditions such as temperature and humidity. Airlec has developed protocols to meet these conditions on the ground as well as during our missions. Medication includes sedatives, muscle relaxants, pain medication as well as other medication.
Equipment includes
All missions are prepared with the necessary equipment and are tailored to the special needs of each patient.
Resmed Elisée 350 ventilator with backup battery
Air Liquide Monnal T60 Ventilators
Nihon Kohden Hamilton T1 Ventilators
Paediatric ventilator Fabian Acutronic
Drager Oxylog 2000 Ventilator
Paediatric Multiparameter Monitor
Zoll X Series Multi parameter Monitor (12 derivations, defibrillator)
Maquet Cardiohelp
SCHILLER Fred EASY Semi automatic defibrillator
Abbott I-Stat blood analyser (gaz, ionogram, haemoglobin, glycaemia)
Portable patient isolation unit
Stretcher Ouvry for Isolation chamber -> BAT equipment for Ebola/Lassa
Butterfly ultrasound equipment
VScan ultrasound device with Dual Probe
Logic V2 ultrasound device (obstetrics, abdomen, cardiac, vascular and nervous)
B. Braun Perfusor Space
Injectomat Agilia Fresenius Kabi
SMD Perfusion Micrel infusion system
Infusion pump B. Braun
Suction Unit LCSU4 Laerdal
Pleural suction unit : Topaz Medela
Portable oxygen concentrator Inogen One – Scaleo Madical
Incubator Nite – Médipréma
Air transport oxygen bottles
Oxygen 3,200l bottles
Aeromed SPECTRUM unit: all-in-one stretcher
Immobilization kits (vaccum mattress, Donway splint, cervical…)
Pressure relief cushions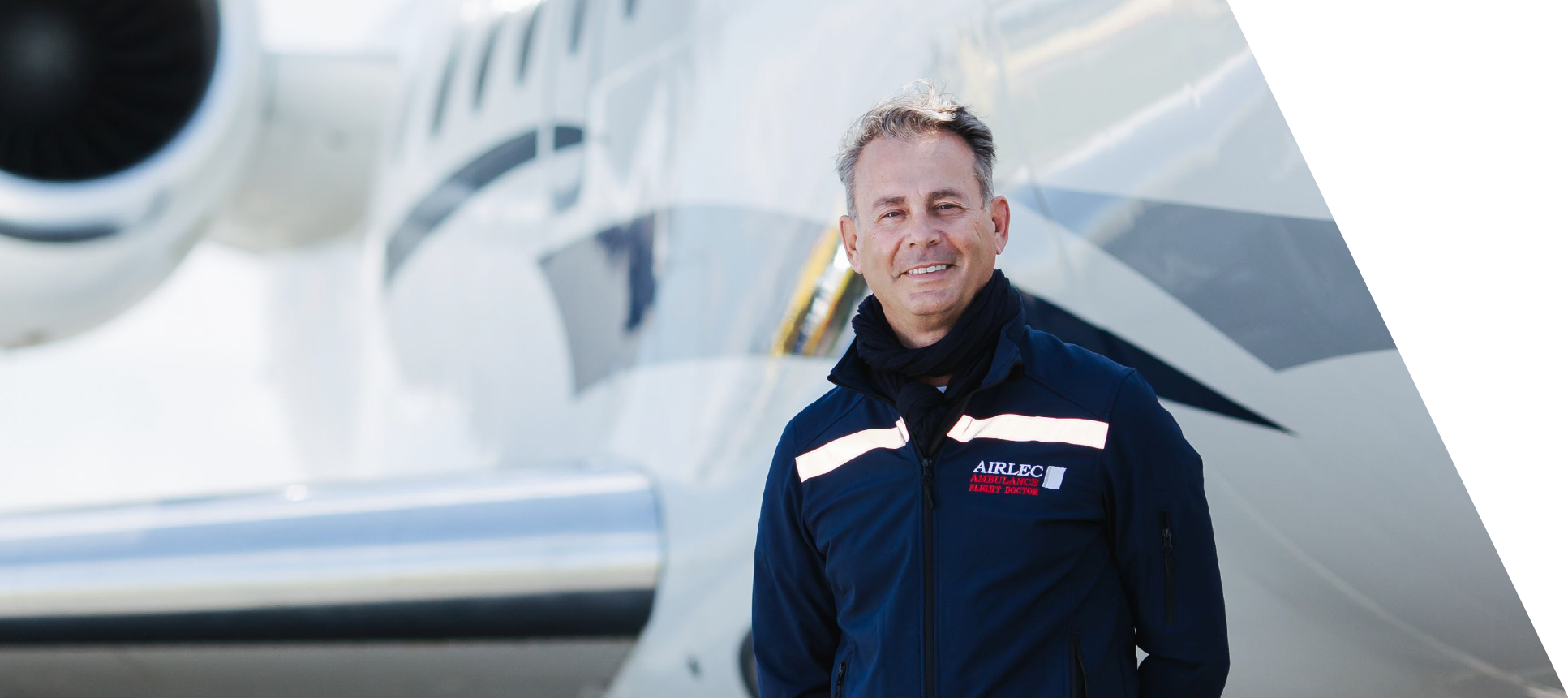 "Having the option to tailor our aircraft and equipment to each mission allows for our patients to receive the very best care possible. Our medical team ensures that each medical device is kept in good condition, and is thoroughly handled and operated."
Dr. Cyrille Montesinos, Medical Director